About
---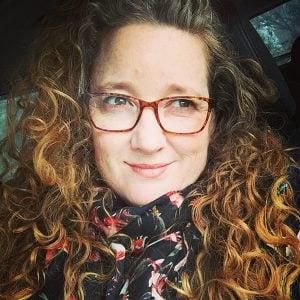 Hello! I'm Susannah and I have too many books need more bookshelves! I live and work in Briar Hill, with my mini cheer squad ('the running man', two fantastic daughters and a couple of mischievous cats). I've always enjoyed making and creating, collecting and dreaming.
I am a bower bird by nature. I've always collected something. When I was 9 I earned my Brownie Collectors Badge for my impressive rock collection! Some things I collect for their aesthetic qualities, some for their quirkiness, some for their history and some 'just because'. From old books with magical illustrations to seashells and sea glass, kitschy touristware to Holly Hobbie! Bookshops, op-shops (thrift shops), markets & antique stores…I can never resist a fossick!
I have a keen interest in social history, especially 'found' and 'vernacular' photography – trips to the seaside, fairs and fetes, fancy dress balls, fashion, roller skating, reading in the garden and cups of tea! It all started on my lunch break over 15 years ago when when I purchased a little bundle of photographs and ephemera from a small antique store. It sparked my growing collection of early 20th century photographs and postcards and I am COMPLETELY addicted. It also rekindled a fascination with my own rich family history. I can't always pinpoint what draws me to a photo. Sometimes it's as simple as the person gazing back at me in black and white 'speaking to me'…and my imagination runs away.
Growing up I used to imagine being an artist, a fashion designer, an author – always something with a creative heart. When I was 19 I'd flick through the pages of 'Still Noise', lock myself away in the darkroom, and dream of being a 'rock photographer'. Sometimes I still like to pretend. Never say never eh? Upon graduating university I quickly found my niche as a Book Designer, and over the years have had the pleasure of working with some wonderfully talented people. Living and breathing books is pretty special (did I say how much I love books?)! I do however get my true creative buzz from exploring Collage, Mixed Media & Photo-Illustration. Creating imagery and bits and bobs using found objects, vintage photographs, ephemera and textures gives me joy.
Wishpom brings together the things I love in one eclectic pot!
I am hoping this inspires me to stay creative, explore, experiment and share!
Thanks for stopping by! Drop me an email or leave a comment if you find something that piques your interest or speaks to you! I love talking to like minded people!
---
Wish-pom
a dandelion seed; nature's pom pom
to dream; to wish; to go where the wind takes you
origin: Eloise-speak 2007
{An art & design studio in the North Eastern suburbs of Melbourne Australia}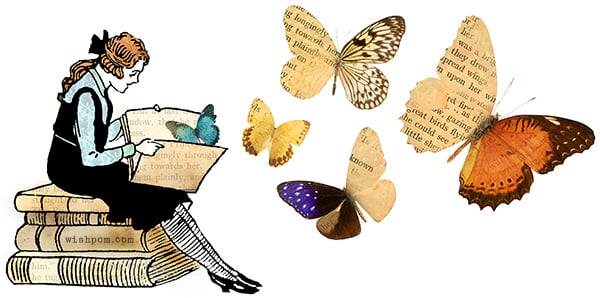 ---
WORK
I have a Bachelor of Design: Visual Communication (with honours) Majoring in Photomedia and I have been actively working in the publishing industry as a Book Designer for over two decades. In 2004 when my first daughter Eloise was born, I decided to take the leap and start freelancing permanently from my studio in Briar Hill. To read more about the design services I offer and to view my folio pop across here:
DESIGN SERVICES