Design
---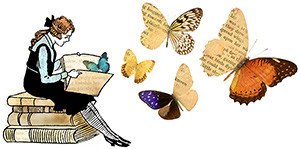 Book & Publication Design 
Identity & Logo Design
General Graphic Design Services
Illustration and Creative 
Image retouching
Social Media
I have extensive experience working within the publishing industry as a Book Designer. After completing a Bachelor of Design (Visual Communication) I worked in-house at Penguin Books (Melbourne), Pearson Education (Melbourne) and Scholastic (Sydney). I now freelance from my studio North East of Melbourne.
I provide a comprehensive range of design and creative services, specialising in all facets of book and publication design; from concept through to to finished art. I have experience in Trade Publishing (Childrens, Teenage Fiction, Adult Fiction and Non-Fiction) and Educational Publishing (Primary and Secondary). I can also create digital media artwork and packaging solutions (CDs/DVDs etc.).
I am a current member of The Australian Book Designers Association and the Ephemera Society of Australia. I am based in Melbourne, however I have a lot of experience working with clients from around the globe.
Awards:
Best Designed Primary Education Book (APA Book Design Awards) • Best Designed Secondary Education Book (APA Book Design Awards) • Shortlisted – Series Identity (British Book Design Awards) • Shortlisted – Young Designer of the Year(APA Book Design Awards)
Clients:
Austen Heritage • E2E Publishing • Penguin Books Australia • Pearson Education • Hinkler Books • The Five Mile Press • Oxford University Press • Capstone Press • Denise Ryan & Associates • Mountain Tracks • Wild Dingo Press • Insight Publications •  Cambridge University Press
Please get in touch if you think I can help you with your project. I'm always happy to discuss new opportunities!