Even though National Wattle Day is still some weeks away, and the forecast for tomorrow is looking positively icy, the trees are rapidly turning yellow, reminding us that warmer days, blue skies and sunshine are just around the corner! Wattle reminds me of childhood, bushwalks and ladybugs! My kids have nicknamed these little golden pom-poms 'Woofiepoofies' and it seems to have stuck around here. There is a definite pattern of botanical nicknaming in our household!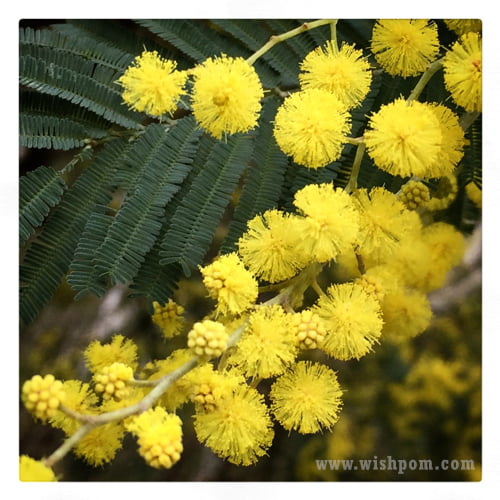 More information about Wattle Day and it's history.
If you're lucky enough to be in Melbourne, the lovely township of Hurstbridge hold a wonderful Wattle Festival, complete with steam train rides and a Wattle Fairy!
My Dad wrote a song about Wattle that he used to teach to us at school. Warm fuzzies 🙂 Click here to hear it!